Moree Artesian Aquatic Complex (MAAC)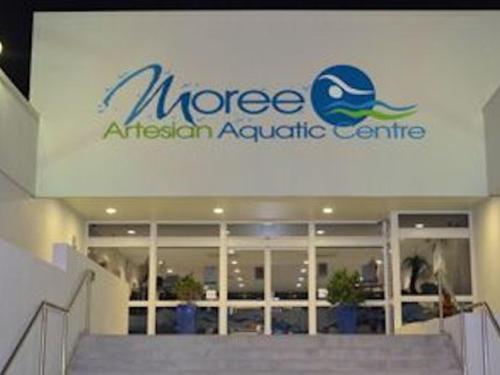 Moree is renowned as the Spa Capital of Australia. Moree Artesian Aquatics Complex (Spa Baths) is Moree's major tourist attraction.
Relax and rejuvenate in an ambience created by nature at Moree's original artesian baths. Surrounded by soothing mineral-rich water, feel the luxury of constantly flowing, naturally filtered water as you make new friends in this tranquil environment. It's like nothing you've ever experienced!
Moree Artesian Aquatics Centre (MAAC) is located on the corner of Gosport and Anne Street. The MAAC received a $7 million re-development in 2011-2012 and now houses a range of pools for the public.
The beautifully renovated outdoor facility boasts a brand new FINA standard Olympic pool, two Hot Artesian Pools which are both naturally heated to temperatures between 38 - 40 degrees Celsius, a program pool which is heated to 30 degrees Celsius.
A spectacular feature of the Moree Artesian Aquatic Centre is the hydrotherapy and splash pad areas for the littlies, and a 10m high waterslide for all who are young at heart.(Patrons will have to check with the centre for opening hours of the waterslide as it is only operation during certain times of the day and week.)
Newly developed features of the Moree Artesian Aquatic Centre include Fitness & Wellness areas. The Fitness area boasts a 150m square Gym comprising cardiovascular, free weights and pin-loaded equipment. While the Wellness area provides more of a private soak along with a sauna and 8 treatment rooms.
Agri Tours
Every season brings something new to see and do in Moree and the surrounding area. You can learn how to grow a pair of jeans on one of our fantastic cotton gin and farm tour or experience the beauty of the largest pecan plantation in the Southern Hemisphere. Moree Agri Tours showcase two of Moree's significant agricultural crops and the value that they add to the community.
O'Dempsey's Guided Tours offers three seasonal tours, all which offer a courtesy pick up and return service to any accommodation house or destination in Moree.
1) Pecan Nut Farm & Town Tour ( All year round) 3 hour tour
Featuring 'Trawalla' the largest Pecan Nut Plantation in the Southern Hemisphere. The tour provides visitors with the opportunity to taste-test pecan nuts and enjoy a cuppa and a piece of Pecan Slice. Upon returning to Moree, the tour includes a Moree Township familiarisation.
2) Cotton Farm, Cotton Gin & Town Tour (seasonal) 3 hour tour
View an operational cotton farm where the cotton is harvested and packed into modules ready for transportation to the Gins. Travel then to the Gin to observe the ginning process. This tour also includes a Moree Township familiarisation.
3) Lightning Ridge Tour (seasonal) Full day tour
The Ridge is famous for Black Opals and is recognised worldwide as the largest source of quality opals. Explore the various mines and opal fields and maybe purchase some fine black opals. Lunch is not included in the tour, however, it may be purchased at Lightning Ridge.
Fishing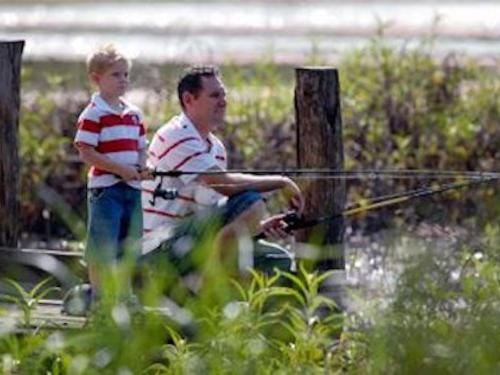 Moree is renowned for excellent fishing opportunities with 2 of the major waterways within 25 minutes of town. Snag a Golden Perch or maybe a Murray Cod, Silver Bream, Red Fin or an Eel-tailed Catfish in the brilliantly productive waters inand around Moree. If crustaceans are more your style, throw in a Yabbie trap and hope to catch some sweet, succulent yabbies for tea!
As a hub of the Gwydir Delta waterways, Moree Plains is renowned for excellent fishing opportunities. And with two of the major waterways within 25 minutes of town, fishing is an easily accessible, relaxing and enjoyable way to spend a day...or weekend!
For bait, rods, reels and local tips on where to find the perfect spot to throw in a line, visit one of the outdoors and fishing shops located in town.
NOTE: NSW Fishing Regulations do apply to licensing, bag limits and fish sizes.
Shopping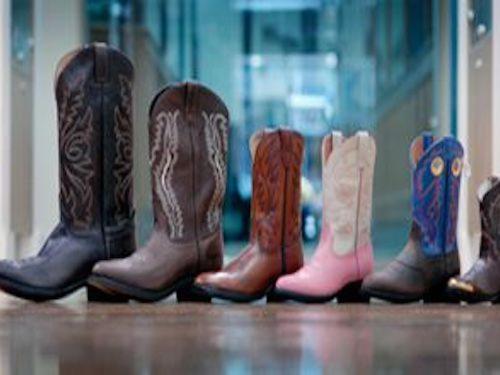 Moree Plains retailers provide a range of speciality boutique stores as well as nationally & locally owned & operated department stores. Scattered throughout our shire are retail outlets displaying & selling unique regional produce.
Moree offers a superb selection of clothing, shoes, jewellery, homewares, sporting equipment & merchandise, art & much more.
Convenient parking, friendly service & quality products ensure your Moree shopping experience is a positive & memorable occasion.
Moree Plains Gallery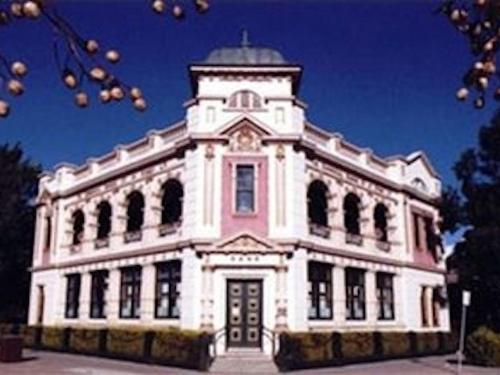 The Moree Plains Gallery provides a rich cultural and educational experience for the people of Moree and the north-west of New South Wales.
The Gallery is housed in the former CBC Bank and manager's residence, one of the most important historic buildings in Moree. Notable architect P.E. Ranclaud designed the building, which was completed in 1910.
In 1985 a plan was developed to transform the building, then unoccupied, into a Gallery. In November 1988 the Gallery was officially opened by then Premier, the Hon. Nick Greiner, MP.
To foster the exhibition and promotion of local indigenous art, the Gallery dedicates a key exhibition space to showing the work of the region's Kamilaroi people.
The Gallery has a broad permanent collection, focusing on emerging Kamilaroi artists and including works by other Australian artists such as Margaret Adams, Bronwyn Bancroft, John Caldwell, Captain Frank Hurley, Ken Johnson, Aarone Raymond Meeks, Trevor Nickolls, Michael Riley, Maxie Tjampijinpa, Harry J Wedge and John A Williams.
The annual program includes various touring exhibitions and displays of works from the permanent collection. Other cultural events include lectures, piano recitals, choral performances, film evenings and art workshops.
The Gallery serves people from all backgrounds, but focuses especially on local indigenous people by assisting artists to promote their work and by fostering Kamilaroi culture.
Parks
Mary Brand Park, on the banks of the Mehi River, is named after the first hotelier and storekeeper in the Moree district. It is a beautiful spot to relax by the gently winding river and observe the varied bird and wildlife, right in the heart of Moree.
The Max Wales Memorial Park, named for Moree's son who lost his life at the Battle of Long Tan, Vietnam. This peaceful location features 18 delicate rose bushes planted in memory of the 18 courageous young Australian men who died in the tragic battle.
Jellicoe Park comes alive on the first Sunday of each month with the fabulous Moree markets. Public toilet facilities are available at Jellicoe Park. An idyllic spot for a walk or picnic. The rose garden, which features a covered pergola area and a variety of trees and natural landscapes contribute to the park's popularity as a locality for wedding photos and naming ceremonies. It's a short walk from the park to the fish ladder and weir which are located on the north-western side of the park.
Kirkby Park features the heritage-listed Moree Band Rotunda. Kirkby Park is within walking distance of the CBD. Known by the locals as "Rocket Park", it also features a distinctive rocket which is one of only three still standing in Australia. The original rocket was built in Kirkby Park in 1972 and still stands in the park but now, a new giant, brilliantly colourful model has been built standing 14.9 metres tall! Hosting a children's dream playground, the rocket was launched on 11 July 2009 by astronomer in charge Dr Fred Watson. The new rocket no doubt contributed to Moree's Kirkby Park being named the third best place to play in NSW, according to the Daily Telegraph on Monday, July 6th 2010.
Jacaranda Park is located in Amaroo(southern Moree). With its open grassed lawn and shady trees, the park provides opportunities for exercise and activities.The neighbourhood playground includes a flying fox, spring rider, swings, climbers and monkey bars surrounded by wood shaving soft fall and a fully covered shade structure.
Lyle Houlahan Park, located next to the Moree Visitors Information Centre, has outdoor table settings and BBQ's available for your use and enjoyment.
Golf
The best place to play a round
Spoil yourself with a day out at the beautiful Moree Golf Club. Enjoy a relaxing round at the Championship par 72 course, laid over 6110m of undulating landscape and separated by the Mehi River.
The Golf Club has motorised Carts available, a fully stocked pro shop, AAA Accredited Club Professional, Professional Club Fitter, and golf equipment to hire.
We have it all here at the Moree Golf Club. Whether you're playing a round of golf or just relaxing with the off course facilities, you are sure to have a great time.
Enjoy Ice Cold Beer on tap, Friday Night Raffles, Fox Sports and Big Screen, TAB Sky Channel and TVN, Bistro and Club Keno.